Medopharm is a manufacturer and supplier of combiflora pre and probiotics lactobacillus bifidobacterium lactis capsules in India. We export high-quality pharmaceutical products to 100+ countries.
Composition: Bifidobacterium Lactis Bl-04+Bifidobacterium Lactis Bi-07+Lactobacillus Acidophilus NCFM+and Lactobacillus Paracasei Lpc-37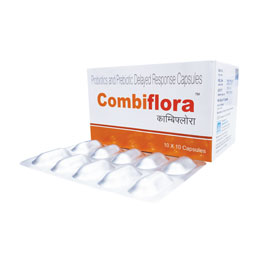 Medopharm is one of the leading manufacturers and exporters of pharmaceutical products in India.
Combiflora Pre Probiotics Capsules