Medopharm values its people as one of their own family. Every employee at Medopharm is united by a unique blend of family values and corporate professionalism to work towards one goal–"We Value Life".
Built on the pillars of integrity, passion for excellence, teamwork, responsibility, and empowerment, Medopharm aims to create a conducive environment for employees so that they grow both personally and professionally.
The positive and motivating work culture vouches for the high employee retention rate of 60% with employees working at Medopharm for over 3 decades.
Every year we give new opportunity to 50 interns and develop their skills under the direct guidance of senior officials.
Being a domestic pharma company with a global presence, Medopharm also offers growth opportunities to our professionals in global roles.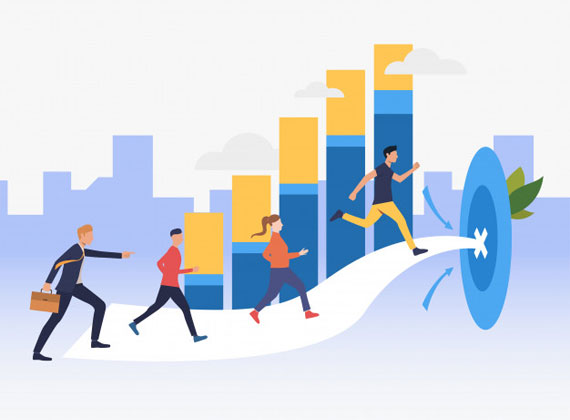 Professional Freedom at Work:
Medopharm favours "Freedom of thought" and "Freedom of debate" at the workplace to ensure that our employees unleash their true potential and create an impact on their work area. Brainstorming sessions and challenging opinions not just bring out new ideas and paves way for innovation but improves the group morale and in turn increases the overall productivity.
Become Part of an Empowered Team:
Medopharm strongly believes that empowerment is accountability. We empower our employees to take key decisions within the department and take responsibility for their decisions, actions, and words. We are confident that a truly empowered team will grasp the opportunity to explore their full potential and employ their talents to work.
The Evergreen Learning Curve :
Irrespective of the field our employees work, we expose everyone to the frontiers of knowledge by enrolling them in various training programs.
A minimum of 2 relevant training programs are conducted in a year for each department with further follow up to assess the effectiveness and implementation of the knowledge gained.
Annual training program conducted by the HR department caters to the organisational and individual training needs according to the job roles and responsibilities of each employee.
Travel the Extra Mile with Ease:
Medopharm provides a stress-free working environment so that our employees can run that extra mile. We identify the strength and area of expertise of each employee and develop them at each stage of their career. At medopharm, the promotional process is very simple. We identify the potential managers and decision-makers right from the beginning and help them run the extra mile with ease.
Career