The late '90s saw our overseas expansion and the growth in our global presence in the emerging pharma markets across the world. Spread across over 100 countries, we cater to the pharmaceutical needs of clients from Africa, CIS, the Middle East, Latin America, and South East Asia in the generics and branded generics segment.
MEDOPHARM has established a strong market position in the global pharma segment and is a leading supplier of generics to Supra Government Agencies, including UNICEF and WHO. Our global presence is augmented by a strong wide distribution network in the international pharmaceutical markets. We orient our goals and marketing activities towards establishing our brands in the respective markets for sustained sales.
To expand our international presence and further penetrate the global pharmaceutical market with an increased stronghold, we have been regularly filing newer product registration dossiers in different countries in various therapeutic segments. These new products, once approved, will ensure continuous growth in years to come.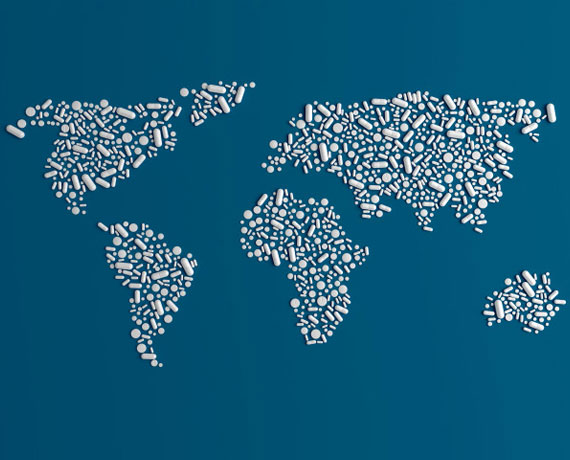 Global Products
Medopharm offers a wide range of pharma products internationally, intending to provide value for life across the globe. With pride in taking Indian pharma to the global scenario, we seized the opportunity when there was a need for a niche market segment.
Medopharm exports substantial volumes of intermediaries, formulated pharma products globally to various countries in Africa, CIS, Middle East, Latin America and South East Asia.
Outsourcing of Pharma Manufacturing
Pharma companies worldwide have turned to outsourcing their research and manufacturing processes. The Indian pharma industry plays a vital role in delivering cost-effective and high-quality pharma products to the world.
Indian pharmaceutical exports
Comprising over 20% of the global generic drug market, the exports of Indian pharmaceutical products in APIs, intermediates, contract manufacturing, and other formulations have exploded in recent years. Apart from formulations and APIs, the export of various biological, Ayurvedic, and herbal products has also increased.
Indian Pharma companies in International Markets
As a largest exporter of medicines to the global pharmaceutical market, Indian pharma companies are well poised as a leader in global manufacturing and research hub.
Global