Quality at Medopharm
For over 5 decades, Quality is our vital force that has helped us reach the top as one of the leading manufacturer of pharma products in South India. Stringent measures and quality checks are taken at every step in the process of manufacturing each and every product.
Our culture of good quality practices has helped us earn impeccable reputation with our customers both domestic and global players in the pharmaceutical industry.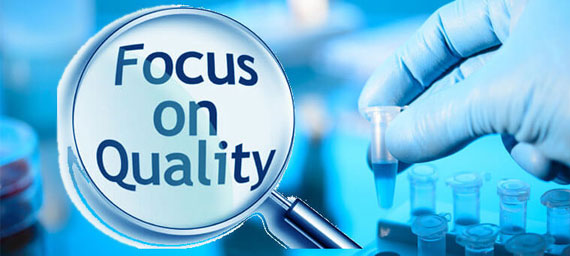 Quality and compliance
Medopharmensures that our products meet the highest standards. To achieve this objective, we persistently intensify our quality benchmarks across all our manufacturing facilities. Some of the salient features of our manufacturing capabilities include
✫ State-of-the-art manufacturing facility with WHO cGMP compliance
✫ Manufacturing facilities approved by UK-MHRA and UNICEF
✫ Unique tropical blister pack (Tro-Pack) in collaboration with IWK (IWK Verpackungstechnik, Germany)
✫ Imported raw material from internationally accredited sources approved by US FDA
✫ Comprehensive production capabilities for manufacturing finished dosage forms of tablets, capsules, and dry powder
✫ Dedicated and Qualified team of professionals in the Production, Maintenance, Quality Control, and Quality Assurance
✫ Approved by pharmaceutical regulatory agencies around the world in countries like Uganda, Tanzania, Nigeria, Zimbabwe, Malavi, Ethiopia, Ghana, Kenya, Congo, Ivory Coast, and by delegations from the Ministry of Health and also WHO cGMP
Quality Practices