Medopharm is a leading manufacturer and a star house exporter of over 600 pharmaceutical products to around 70 countries with a direct/indirect presence. The Chordia group, estimated at USD$320 million, is an amalgamation of three companies including Automobile financing, Pharmaceutical manufacturing and distribution, and Real estate.
Visionary Late Shri Mohanmulji Chordia founded Medopharm in 1970. He is an eminent social worker, educationist, philanthropist, and a recipient of the Padma Shri Award, one of the country's highest civilian awards conferred for distinguished service in any field. Launched with the manufacture of Chloramphenicol and tetracycline capsules, the company has grown exponentially to become one of the most respected pharmaceutical companies in India and abroad.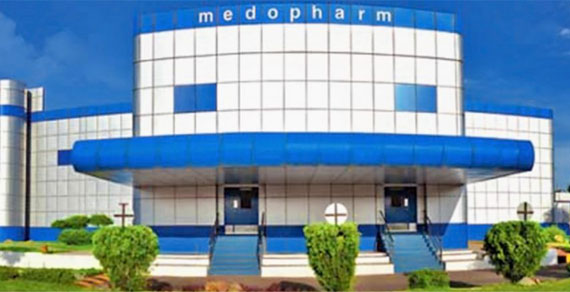 At Medopharm, we are dedicated to meet the global standards and become the most preferred partner of choice for pharma products and contract manufacturing around the globe. We focus on innovation, trustworthiness, reliability, and world-class standards which have helped us achieve major breakthrough in cross-boundary sales. From procurement, production, planning, manufacturing, testing, despatch, and finance to managing human resource, we have adapted to innovation and our systems are ERP focused. With emphasis on TQM, we continually detect and eliminate errors in the manufacturing process and streamline the supply chain management.
Value building in human relations is a core element of Medopharm. The company has around 6500 employees throughout India and abroad. Our employees and associates are important to us and we cherish them as part of our ever-growing family.
Medopharm is one of the leading manufacturers and exporters of pharmaceutical products in India.
About Us