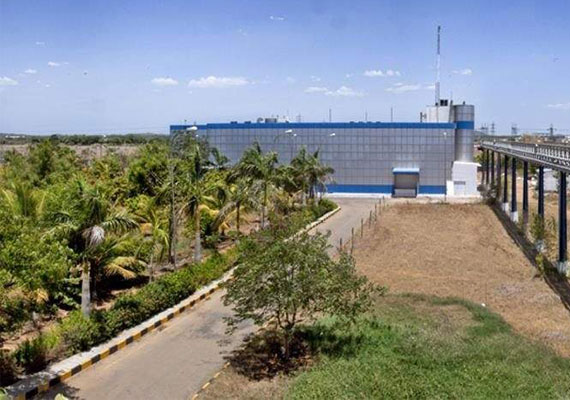 Medopharm's manufacturing unit located in Chennai is a dedicated Beta-lactam facility. The unit manufacture finished dosage forms (tablets, capsules, dry powder) for its own marketing as generics and branded generics, contract manufacturing for third parties, and co-marketing. The state-of-the-art manufacturing facility was approved in 2007 by the Medicines and Healthcare Regulatory Agency (MHRA) of the United Kingdom (UK), United Nations Children's Fund (UNICEF) besides being WHOcGMP-certified and is also approved by several reputed pharmaceutical companies/clients in India and abroad.
Medopharm is one of the few companies to use a unique tropical blister pack (Tro-Pack) in collaboration with IWK (IWK Verpackungstechnik, Germany) for some of its temperature and moisture-sensitive materials. We import the raw materials from internationally accredited sources approved by the US Foods and Drug Administration (FDA) thereby ensuring the products manufactured are of the highest quality.
All of Medopharm's facilities are engineered to handle waste and minimize pollution as well as environmental contamination. The cleanliness and safety of the environment are amongst our top priorities.
Manufacturing Unit Facilities:
✫
Built up area of approx.4000 sq.meter
✫
Advanced QC area of approx. 800 Sq. meter
✫
R & D area of approx. 800 Sq.meter
✫
Dedicated Beta-lactam facility
✫
Approved by UK-MHRA and UNICEF in 2007
✫
State-of-the-art manufacturing facility with WHO cGMP compliance
✫
Unique tropical blister pack (Tro-Pack) in collaboration with IWK (IWK Verpackungstechnik, Germany)
✫
Imported raw material from internationally accredited sources approved by US FDA
✫
Comprehensive production capabilities for manufacturing finished dosage forms of tablets, capsules, and dry powder
✫
Dedicated and Qualified team of professionals in the Production, Maintenance, Quality Control, and Quality Assurance
Chennai Plant-I